Generally, out of all the popular and modern pickups, Styleside and Flareside pickups are in trend. Styleside pickups are the general truck beds with the standard design. On the other hand, Flareside is truck beds with some differences and slight changes to spice it up. The Ford F150 is a popular vehicle that has these technicalities.
In brief, the Styleside has a straight bed while the flareside has a bent, more modified look to it. Another difference is that the styleside has a shorter bed than the flareside, which has a longer bed. The placement of the fenders also differs. The styleside is a term generally used by Ford, these are also fleetside according to GMC vehicles, which go about calling flareside and stepside as well.
Styleside Vs Flareside In a Table
| | | |
| --- | --- | --- |
| Product name | Styleside | Flareside |
| General brands  | The Styleside truck beds are generally coming out by Ford and GMC. | Ford, GMC, Chevy, and so on produce the flareside pickup truck beds.  |
| Definition  | These are general pickup beds with straighter sides. | The flareside pickup beds are more unique in looks and feel. |
| Giving look | They produce a more classic, organic feeling to your pickup trucks. | Flareside pickup beds are known for giving a more flashy and sporty look to your truck.  |
| Sidestep  | The styleside pickup truck beds don't have side steps. | Sidesteps are present. |
| Side type  | Straight, simple and elegant shapes can be shown. | With the added bent or sidestep, the vehicle will show off a more robust look. |
| Fender placement  | The fenders can be seen outside the wheel in styleside vehicles. | Fenders come inside the trunk with flareside truck beds. |
| Surface area  | Is wider yet shorter in length. | Narrow, but longer beds can be seen. |
What are Styleside Pickup Beds?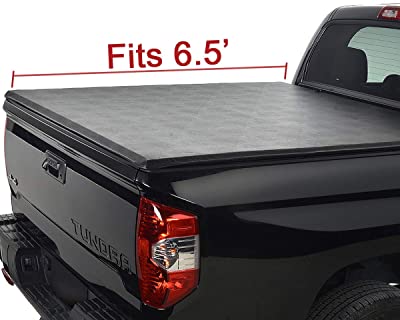 In brief, styleside is a term generally under usage by the popular brand FORD. Other brands like GMC and Chevy generally go on to use the term fleetside. They usually call the standard, flat-sided pickup beds the styleside. These show off a natural and straight-to-the-point look for your truck without the troubles of acquiring. Moreover, the overall space can be large if utilization is correct. If you want an elegant look to your truck without losing its robust nature, then the styleside trucks would come in handy. These also come in loads of colors and variety. For a flexible, comfy, and more open bed, the styleside is an obvious pick. 
What are Flareside Pickup Beds?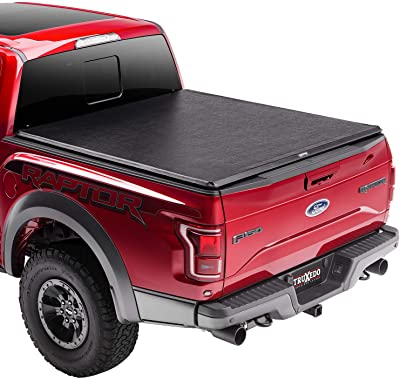 The flareside pickup beds are generally also called stepside pickup beds for their variation to the sides. In comparison with the styleside the overall look and the style differ. With all considerations, the flareside pickup beds provide a sporty and athletic look to your truck. It gives off an ideal shape and body for most trucks. It has a ribbing or steps forming to the sides, which files its other name. Model Sport is another identity for the flareside truck beds. Generally, it can be used in all dangerous and rough terrains such as mountains or dusty weather. As a result they provide a sweet service with a good engine.  
Styleside vs Flareside: Major Differences
General brands
With all the differences, the brands that produce styleside (or fleetside) and flareside (or stepside) truck beds are pretty much similar. The iconic GMC, Ford, Subaru, Chevy, Cadillac, and such brands have been manufacturing these truck beds pretty effectively ever since. And overall, they have their own unique looks while preserving the iconic styles. 
Given look 
To put it short, both these truck beds do not have much of a difference but it all comes down to what look it might be giving. Generally, this comes in as an important point as this reflects the owner's personality and also the vehicle's aesthetic. If a general and standard look is in mind, the styleside will serve. And if a more aggressive and robust look is desired, the flareside will fulfill the purpose overall.
Sidesteps 
Sidesteps or ribbing is the bent design or feature on the side of a truck that can be seen in most modern-day trucks and vans. Shortly, the styleside has a straightforward side, excluding the ribbing or sidestep. The flareside however dons a bent design, which provides a unique look overall.
Fenders
In general terms, fenders are the curving or guarding that can be seen around the wheels or tire in a general truck. In the case of our comparisons, the styleside truck has a Fender showing around the tires and the flareside truck beds have no showing fenders, though they are present inside the truck and curvature of the fenders can be seen from out.
Surface area 
In comparison, both the styleside and the flareside truck beds have a decent and similar surface area. But overall they might have slight differences in appearance and general differences in size. The styleside truck beds have a perfectly rectangular cargo on their beds which provide a wide, yet short bed. But in comparison with the flareside, they have more surface area. The flareside has a narrower, more narrow bed overall.
Style-side: Best for Surface Area
In terms of overall space, the styleside has an advantage over the flareside. Though it may be easier to fit longer stuff in the flareside, the styleside truck beds provide more space and balance. In terms of looks, if you are looking for an elegant yet simple vibe to your vehicle, the styleside pickup will definitely work for you. 
Flare-side: Best for Vagueness
If the aesthetics and looks of your vehicle really matter to you, then the flareside would serve your purpose. The unique ribbing or stepside of these trucks provides a more vague and sporty look to your vehicle. Also, these trucks can fit longer and narrower items more easily than the styleside, which might be a plus point. But as a result of the narrowness, the overall surface area falls behind. 
Final Thought
Just as it is for almost every other product you're buying, it always matters what you're looking for and what will be compatible. As mentioned already, the flareside and styleside prove to be great products for what they serve, and even without the comparisons, both the pickup truck beds are iconic and effective in their fields and will serve no matter what.
Read also: