For decades, engine reliability has been a key factor in consumer spending decisions when it comes to automobiles. The engine is the core of any vehicle, and its reliability is paramount when it comes to getting the most out of a vehicle. The right engine can give a vehicle the power and performance it needs to reach its full potential. The wrong engine can mean costly repairs and an unreliable ride.
So What makes an engine reliable? The most reliable engine is one that can withstand high temperatures, intense stress, and strain as well as have an excellent cooling system.
Nowadays, car engines last much longer than they used to. The average lifespan has increased dramatically in recent years and is now at around 200k miles or 10 years.
When you buy a car, you're not just paying to be able to drive – you're paying to drive without fear of breakdowns and costly repairs. With the right engine, you can rest assured that your car will be reliable for years to come.
Price, fuel efficiency, and passenger capacity are all important for your next car, but for some people, the most important factor is the engine. Some engines are more reliable than others, and it's important to know which ones those are before you buy your next car.
The Most Reliable Engines on the Market Today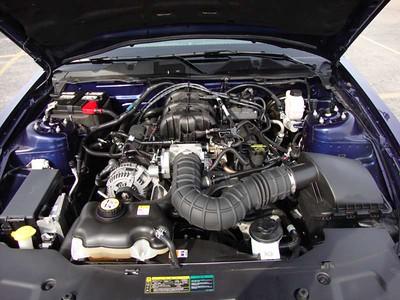 1. BMW 2.0L With Straight Four Engine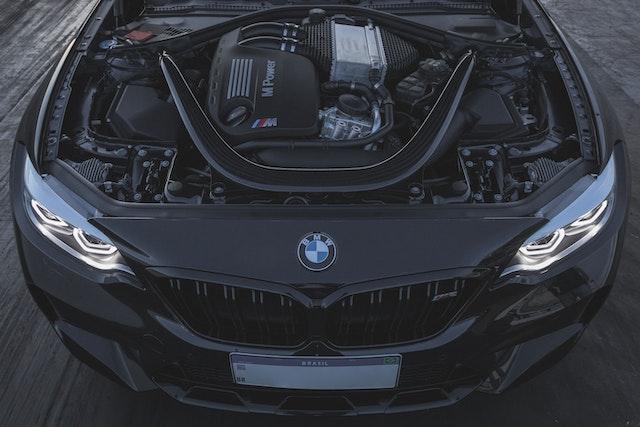 The BMW 2.0L engine with a straight four configuration is a great choice for drivers who are looking for power, fuel efficiency, and reliability. This engine has been engineered to provide plenty of torque and power, while also offering excellent fuel economy. It's also quite reliable, making it a great choice for those who are looking for a long-lasting engine.
The main advantage of a straight four engine is its simplicity. There are only three moving parts (the pistons, connecting rods, and crankshaft) per cylinder, which makes it cheaper and easier to manufacture than an engine with more cylinders. It also requires less oil and coolant than a V-shaped or cross-shaped engine.
Another advantage of a straight-four engine is that it has good balance. Since there are no offsetting forces from having two banks of cylinders, there is less vibration and wear on the bearings and other components.
Read also: The 6 Best Spark Plugs For BMW (Review) Of 2022
2. Ferrari Colombo V12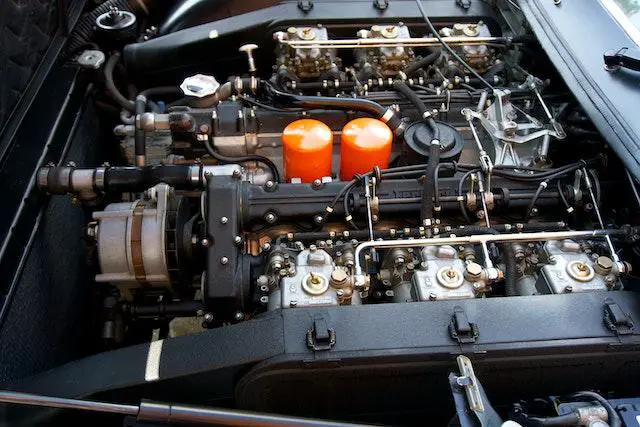 The Colombo V12 was a 60° V12 petrol engine designed by Gioacchino Colombo and produced by Ferrari from 1947 to 1965. It was the company's first mainstream V12 engine.
This 12-cylinder engine design helped Ferrari become one of the leading sports car manufacturers in the world. Named for its designer, engineer Gianni Colombo, the engine was first used in the 1961 Ferrari 250 GT. It quickly became known for its smoothness and power.
Many classic Ferraris are still powered by Colombo V12s, and they remain some of the most coveted vehicles in the world.
3. Jaguar V12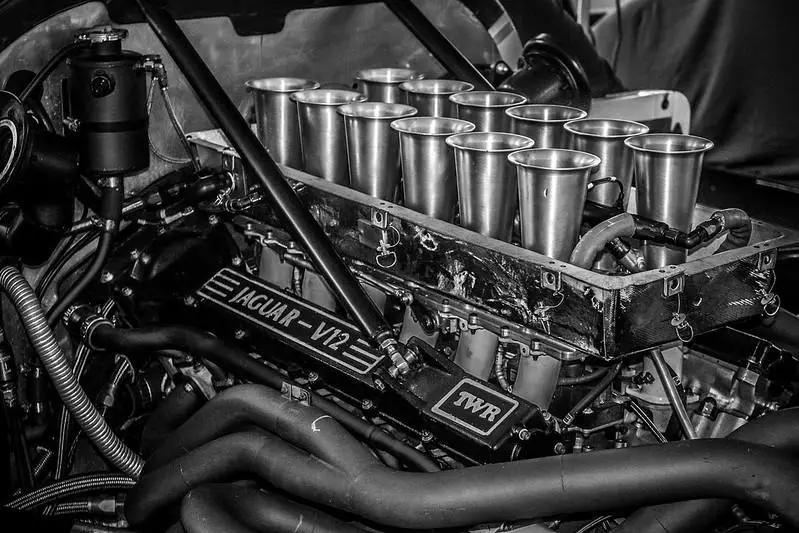 The Jaguar V12 engine is a legendary power plant that has powered some of the most iconic cars in history. Originally developed in 1971, the V12 has remained in production ever since and has been used in models such as the XJ220, XJR-15, and XK8.
Boasting 420 horsepower and 384 lb.-ft. of torque, the Jaguar V12 is capable of reaching speeds of up to 185 mph and making 0-60 sprints in just 5.5 seconds. It's also one of the most fuel-efficient V12 engines on the market, returning an impressive 22 mpg on the highway.
The V12 engine was designed to be as lightweight as possible, while still delivering incredible power and performance. It's one of the most advanced engines on the market, and it truly sets Jaguar apart from the competition.
4. Chevrolet 1.3L Straight Three Engine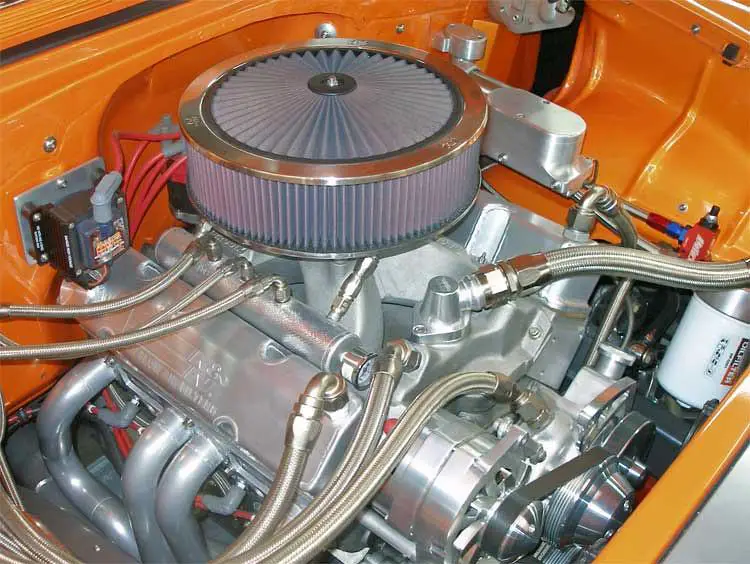 The Chevrolet 1.3L Straight Three Engine was a small, lightweight, fuel-efficient engine used in a variety of Chevrolet vehicles from the early 1970s through the early 1990s. It was popular for its smoothness and reliability, and it became known for being one of the most reliable engines on the market.
The 1.3L Straight Three Engine produced around 155 horsepower and 174 lb-ft of torque, making it a good choice for smaller vehicles. It was also known for its fuel economy, returning around 29 MPG in city driving and 33 MPG on the highway.
Parts are readily available for this engine, and it can be tuned to run quite well when properly maintained. Overall, it's a good choice for anyone looking for an inexpensive engine that is relatively easy to work on and has decent fuel economy.
5. Supercharged 3.8L V6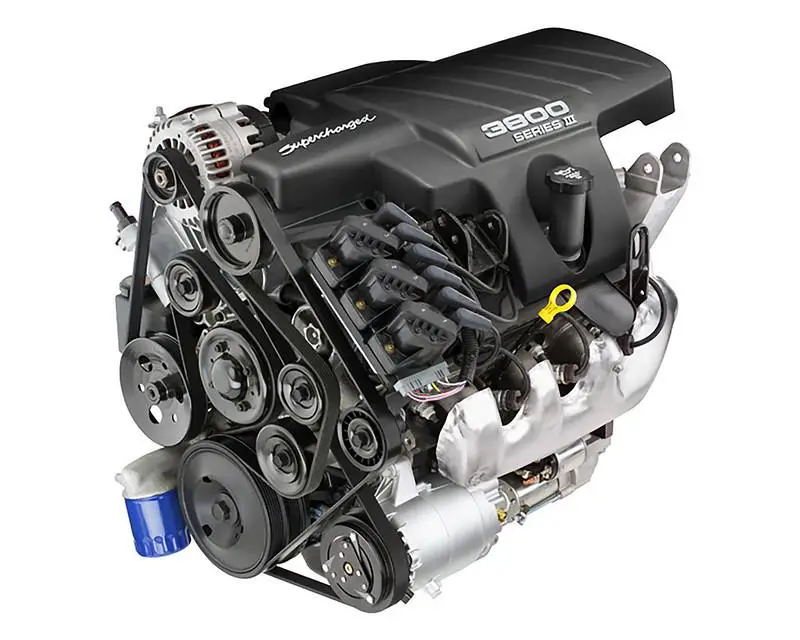 Supercharged 3.8L V6 engines offer great performance and fuel economy. They are able to produce more power while using less fuel, making them a great choice for drivers who are looking to save money on gas.
Additionally, supercharged engines are often easier to maintain and repair than traditional engines, making them a wise investment for drivers who want peace of mind.
After the success of its turbocharged Turbo Coupe Thunderbirds mid-decade, Ford was looking for a new level of performance. It turned into an old favorite: The Essex! After adding a 12-pound supercharger that pushed through a strengthened version with lower compression and giving it more power than ever before – 210hp.
6. Mercedes-Benz M120 Engine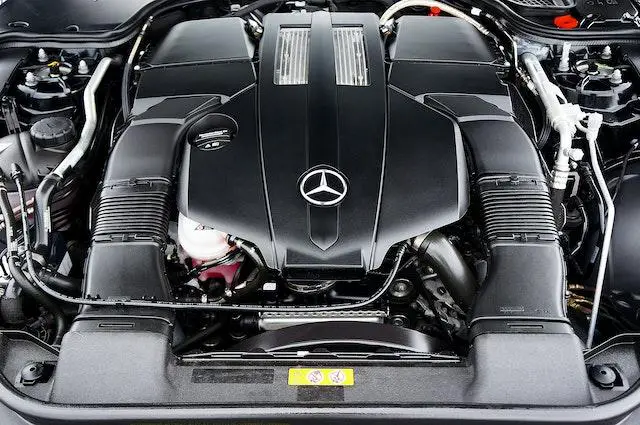 The Mercedes-Benz M120 engine was a V12 engine produced by the German automaker Mercedes-Benz from 1992 to 2000. It was used in the S-Class, the SL-Class, and the CL-Class.
The M120 displaced 6.0 liters and produced 389 hp and 402 lb·ft of torque. It used a Bosch Motronic 5.2 ECU and had sequential fuel injection. The engine was front-mounted and featured a dry sump oiling system.
The M120 proved to be a very reliable engine, but unfortunately it never really caught on with buyers because of its high price tag. In the end, only about 8,000 were ever built.
7. Nissan 2.0L Straight Four Engine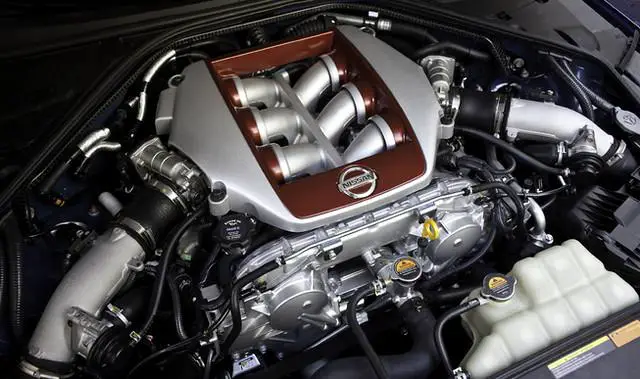 The Nissan 2.0L Straight Four engine is a great choice for drivers looking for an efficient and reliable engine. This engine offers excellent fuel economy, smooth operation, and plenty of power to get you where you need to go.
It has a displacement of 1,998 cubic centimeters. It is a DOHC (double overhead camshaft) design and produces 148 horsepower to 6,000 rpm and 140 lb-ft of torque to 4,400 rpm. It also features an aluminum block and head, coil-on-plug ignition, and a Continuously Variable Valve Timing Control System (CVTCS).
It is ideal for use in small to midsize cars, and its design makes it a good choice for those who are looking for an affordable, yet reliable engine.
Read also: 5 Best Ignition Coils For Nissan Altima (Review) In 2022
8. Hyundai 3.3L V6 Engine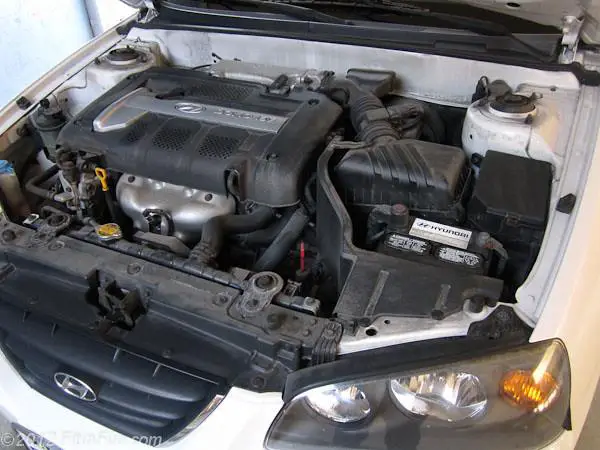 The Hyundai 3.3L V6 engine is a great engine choice for anyone looking for a reliable and powerful engine for their vehicle. This engine can provide up to 290 horsepower and 252 lb-ft of torque, making it perfect for those who need a little extra power behind them.
This engine is a great choice for drivers who are looking for an affordable, reliable engine. This engine offers excellent fuel economy and plenty of power, making it perfect for everyday driving.
It is also built to last, with a number of features that help keep it running smoothly for years to come.
9. Toyota 2.5L Straight Four Engine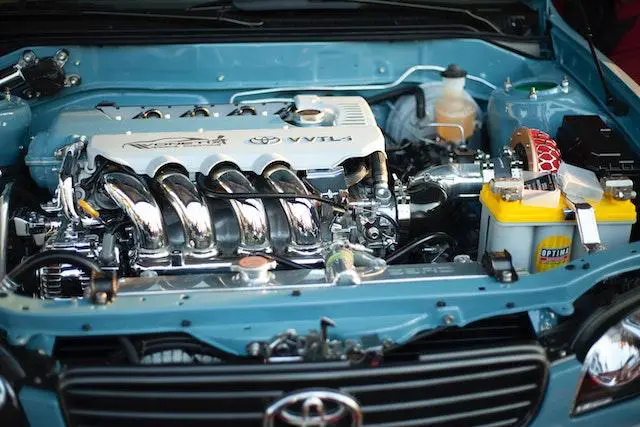 The Toyota 2.5L Straight Four engine is a reliable engine that offers great fuel economy and performance. It's perfect for family vehicles and can handle a variety of driving conditions.
It features a cast iron block and aluminum head, and it produces up to 170 horsepower and 175 lb-ft of torque. It's a relatively smooth engine with few problems, and it gets good gas mileage for a standard gasoline engine.
This engine features a variety of innovative technologies, such as variable valve timing, to ensure smooth operation and consistent power. It also features a timing chain instead of a timing belt, which means that there's no need to worry about periodic maintenance.
Read also: 10 Best Ignition Coils For Toyota (Review) In 2022
10. Honda C30A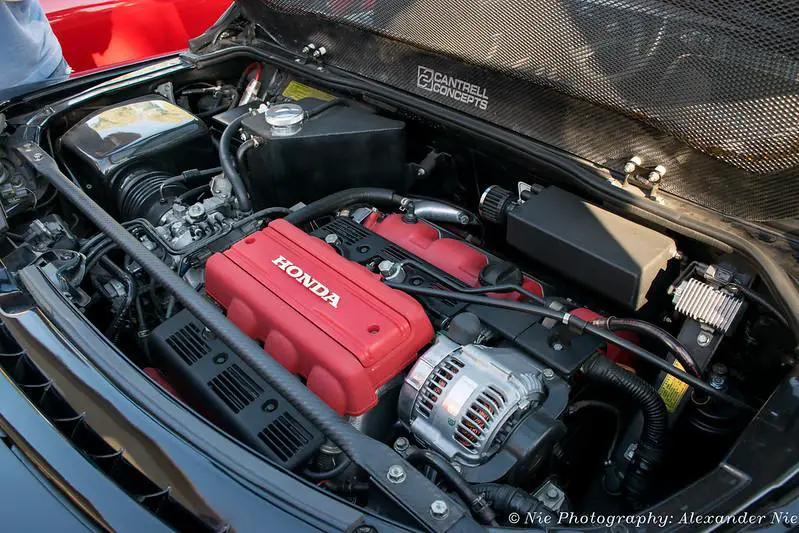 The Honda C30A engine is a 4-cylinder inline engine manufactured by Honda Motor Co. Ltd. It is commonly found in Honda's larger vehicles, such as the Honda Accord and the Honda Odyssey.
The C30A is an efficient, reliable engine, offering great power and fuel economy. Its lightweight construction and efficient design make it a popular choice among car enthusiasts and everyday drivers alike.
The C30A utilizes Honda's unique VTEC system, which combines high rpm performance with increased torque and fuel economy. It also offers a variety of upgrades and options, such as a high-flow intake manifold, lightweight aluminum pistons, and a strengthened crankshaft.
How to Choose the Right Engine for Your Needs
There are a few things you need to consider when choosing an engine:
What are your needs?
What is your budget?
What are the engine specifications?
Which engines are available in your area?
Once you have answered those questions, you can start narrowing down your choices. Make a list of the engines that meet your needs and specifications, then compare prices. Choose the engine that fits your budget. If there is more than one option, weigh the pros and cons of each engine and make a decision.
Finally, check to see which engines are available in your area. Choose the engine that is most suitable for your needs and fits within your budget.
The Benefits of a Reliable Engine
There are many benefits to having a reliable engine in your car. Some of these benefits include:
Increased peace of mind knowing that your car will start when you need it most
Less wear and tear on the engine, which means less money spent on repairs over time
Fewer unexpected breakdowns, meaning you can get where you need to go without interruption
Improved fuel economy as a result of reduced stress on the engine
More consistent performance each and every time you drive
Engine Reliability Tips for the Everyday Driver
Make a list. This is a great way to stay on top of the basics and not forget anything important when it comes to your car's engine. Here are some things you should always keep in mind:
Check engine oil level and change as needed
Check coolant levels and replace them as needed
Inspect belts and hoses for cracks or damage and replace them as needed
Replace the air filter every 6 months or so
Check tire pressure and alignment regularly etc.
Following these simple tips will help keep your engine healthy and running smoothly.
More resources: