Generally, a car is made out of many parts. They come in all shapes and sizes. Small, large, wide, or long, no matter what shape or form it may be. All these parts have their own importance. Without them, a car cannot balance out its performance, especially when it comes to smaller parts.
Moreover, one of these small parts is the ignition coils. They belong to the lungs of a car, which is the ignition system. Generally, the ignition system works on the start-up of the car and they also have a hand in engine performance. The ignition coil is directly attached to the spark plug as well. Moreover, ignition coils, spark plugs, and spark plug wires are some of the main parts of the ignition system of a car.
In brief, the work of an ignition coil is creating a large amount of electric power from a very small one. That power helps the spark plug create the spark and then ignite the fuel. Then, the flaming fuel starts the engine, and the journey of the vehicle begins. If enough power is not produced by the ignition coils, the car will fail to start up.
So, it is clear that the ignition coil is a very important part of overall performance. While buying ignition coils, you might run into some confusion. There are many great brands such as Delphi ignition coils. Bosch, MAS, and other brands are also popular when it comes to brands of car parts. So here is a Delphi ignition coil review.
Delphi Ignition Coil Review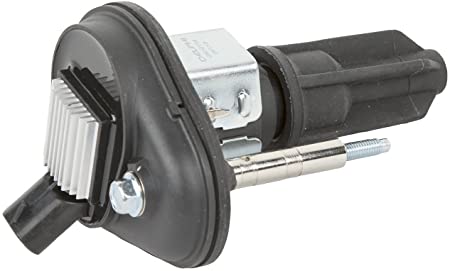 Generally, when it comes to experience and quality, Delphi is a great brand to pick from. These are strong and powerful Ignition coils. They are very carefully and well made. Generally, a slight problem in the winding of an ignition coil can cause many problems, though these don't happen in Delphi ignition coils.
Moreover, the windings of the Delphi ignition coils are smooth yet strong. Because of their careful creation and handling, they have a great strength factor. Also, these do not disappoint when it comes to power and overall performance. Moreover, the Delphi Ignition coils come at a very affordable price as well.
The wire length, build quality, and smart use of technology has been helping Delphi along the way. They are also averagely durable compared to other ignition coils on the market. Also, they use innovative and new technology to overcome some of the general problems.
For example, to prevent gaps at the epoxy and core of the ignition coils, special vacuum technology is used by Delphi. This not only prevents the lowering of the overall strength of the ignition coil but also helps to prevent arching.
Features 
Build
In brief, these ignition coils are very well made. The thinner and longer secondary windings help get the power output. Materials that make up the Delphi ignition coils are also very good. The wrapping and overall material help its strength along the way.
Generally, the wires need to be evenly distributed and wrap the coils. The primary and secondary coils need to be protected with smooth and tight winding on the steel core. This helps in maximum magnetic power at every turn. The points given are also very well under-handling by the Delphi ignition coils.
Overall materials 
In general, important parts such as ignition coils need to be very good when it comes to quality. In the case of the Delphi ignition coils, they use very high-quality wires and materials.
The coating done by Delphi resists cracks, pinholes, and other flaws from showing. Generally, these problems can make an ignition coil fail. Gaps in the epoxy can reduce the insulation strength, so they use special vacuum technology that prevents arcing very well.
Durability 
Before getting into the Delphi ignition coil durability, let us compare it with some other popular brands. On average, a well-made ignition coil can last anywhere from 50000 to 140000 miles. For a higher price, there are many ignition coils that can go up to 150000 miles. In time, that is about 2 and a half years. Of course, there are factors like driving habits, quality, and budget.
In the case of Delphi ignition coils, these ignition coils can last up to 80000 miles, give or take. Again, driving habits and overall usage can shorten and also make the Delphi ignition coils go for a longer time period,
Price 
Generally, the budget of a product makes a huge impact on the customer. Sometimes, a lower budget can shorten a lot of expectations and quality. However, you can still get the desired quality without spending a lot of money.
In brief, there are many ignition coils in the market with many prices. For example, 6-pack Bosch ignition coils come in at 138 US dollars. Other budget ignition coils like MAS and DENSO ignition coils can come at 70 to 100 US dollars. In the case of Delphi ignition coils, they come in at 60 to 75 US dollars. So, it is clear that Delphi ignition coils are very good budget ignition coils.
Compatibility 
In small words, Delphi ignition coils fall back slightly when it comes to durability and compatibility. Though, these ignition coils can work well with Honda, BMW, Toyota Land Cruiser, and N54 vehicles.
Benefits
The Delphi ignition coils are strong and powerful ignition coils.
They are well-made and easy to find.
Delphi ignition coils are very good-budget ignition coils.
They are innovative and make very good use of technology.
The Delphi ignition coils are OE engineering ignition coils.
They are well-tried and tested before release, which makes them a much more reliable product.
Pros and cons 
Pros 
Good build: The materials that Delphi is using are very good and the overall build quality of the Delphi ignition coils is very good as well.
Experienced company: As mentioned above, Delphi has been known for decades for making one of the best OE equipment. Also, they are great at making parts for vehicle ignition systems. Overall, they have been making vehicle parts for over 80 years.
Budget-friendly: Compared to others, the Delphi ignition coils make up very good budget ignition coils at the given price. Though, there are other choices that offer better service at the same price.
Innovative: Overall, Delphi ignition coils make up an innovative and powerful ignition coil without giving up the price and quality of the product. Moreover, their innovation and use of technology have been helping them grow to the next part very easily.
Cons 
Durability and Compatibility: Compared to other ignition coils there might be other durable choices in the market than the Delphi ignition coils. In time, the Delphi Ignition coils can last up to 6 to 7 months. Also, the Delphi ignition coils have a narrow compatible vehicle list. Overall, they can fit about 8 to 10 brands of vehicles. Hyundai, Toyota, BMW, and other vehicles are also available.
Delphi Ignition Coil Customer Reviews
Generally, the customers of these ignition coils are all positive. There are some slight problems that customers are facing here and there, but they are very minor overall.
One customer said, "Amazing product, thought that they would not work as well. It fit very well on my BMW and also on my brother's Hyundai. Definitely one of the best budget ignition coils out there. Would definitely buy it again and also recommend it!" – Sam.
Another buyer said, "10 out of 10. Great product overall. From a customers' point of view, it is a great choice for lower pricing ignition coils. Had no problems with fitting and handling at all. Light and also very well made. I have not faced any problems so far. Would definitely recommend buying it again." – Hernandez.
Though, a customer has been expressing their concerns, stating, "From a critical point of view, there are many factors that the Delphi ignition coils can work on. The prices are great, it is a strong ignition coil that will provide the power your vehicle needs. Though, it lacks some small qualities. Overall, they could have been slightly more long lasting. Also, a wider range of vehicles would help its popularity. Though, it is a great budget ignition coil and it is made by a much experienced manufacturer. 6 out of 10 on the scale!" – Barry.
Final words 
So, as we can see, the Delphi ignition coils are very well-made budget ignition coils. Of course, there are many better choices to pick out from with a higher budget. Though, Delphi ignition coils are one of the best budget ignition coils that are out there. Also, according to the price, they have very good service. But of course, make sure to check out the compatibility with your vehicle.
See also: