The major difference between ATW Vs. AT3 is- ATW handles lightweight vehicles better whereas AT3 tires are built for handling heavyweight and extreme pressure. There are no significant differences between their performance except for the noise and mud performance. 
Cooper Discoverer is a series of tires that consists of ATW and AT3. The ATW is available in different sizes and AT3 is in different versions such as 4S, XLT, and LT. Both are all-weather and all-terrain tires. Cooper is a manufacturing company that provides the best quality tires with very reasonable pricing. 
Before purchasing, it is necessary to know the similarities and differences between the products. To ensure that in this article we are going to discuss the differences between ATW Vs. AT3. 
Cooper ATW: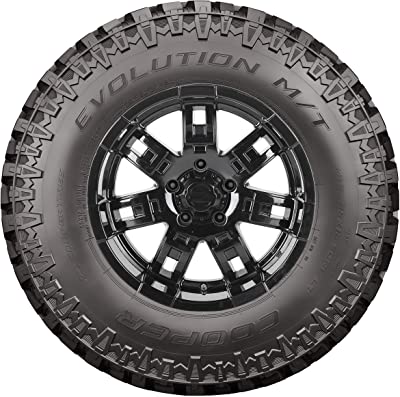 Copper's Discoverer ATW or A/TW is an all-weather tire for all-terrain that provides both on-road and off-road performance. ATW is perfect for your SUV and pick-up trucks. These tires are known for their advanced technology and flawless handling. 
ATW consists of high heat resistance and micro-gauge corrugated siping to enhance firm grip on rainy roads. It has a deep snow-groove 2.0 technology that cuts snow smoothly without compromising vehicle performance. These are reliable tires with reasonable pricing. 
Warranty: 
Cooper Discoverer ATW has a 50,000 to 65, 000 miles warranty. However, the durability also depends on the tire size. 
Features: 
Made of advanced silica compound, 
Corrugated slipping with slotted shoulders,
Best traction on icy terrain,
Its large groove reduces the risk of hydroplaning, and 
Satisfying performance in all weather. 
Cooper AT3: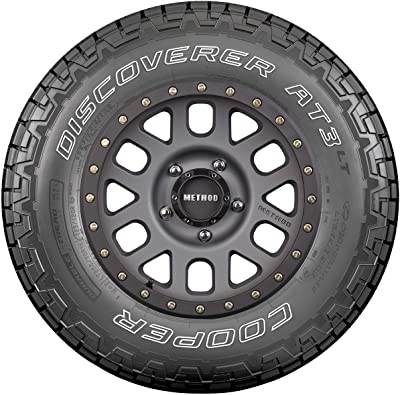 Cooper AT3 also known as Discoverer AT3 is an all-terrain vehicle tire, known for its smooth and energetic performance, longevity, handling heavyweight, and traction. The AT3 is available in three different options: Discoverer AT3 4S, LT, and XLT. It is blessed with Adaption-traction Technology. 
AT3 is designed for harsh roads and dirt performance. One of the nicest features it possessed is its 'whisper grooves' function which helps it to reduce trade noise. Moreover, according to experts' opinions, the Discoverer AT3 is best for towing, if you are looking for one. 
Warranty:
Cooper Discoverer AT3 has 65,000 to 75,000 miles of warranty. The most interesting fact about Cooper Discoverer AT3s is that the manufacturer provides all three options with a 45-day free trial. 
Features: 
Applicable on heavy applications, SUVs and trucks,
Has siping superiority,
Can do 3-peak snowflake labeling,
Well-designed sipes, 
Delicate performance on wet ground, and  
Built with silica-based compound. 
A Brief History of Cooper Tires:
Cooper is an American manufacturing company that started its journey in 1914. Though they began their journey with tire patches and repair kits, soon they became one of the main replacement tire suppliers in North America. Now their products are compared with the most renowned brands like Michelin and Bridgestone. 
The tires are considered the most affordable on the market with exceptionally good qualities. Cooper also had Original Equipment (OE) contracts with brands like Volkswagen, Mercedes-Benz, and Ford. They manufacture tires for cars, SUVs, trucks, minivans, and off-road vehicles. Where other tires cost around $800 to $1000, Cooper's provides high-quality tires at a cost of around $600 to $800. 
Cooper ATW Vs. AT3: Differences
General Durability
The most important factor in all-terrain wheels is durability. When it comes to durability, the Cooper Discoverer ATW falls slightly short of the Discoverer AT3. The latter has a longer lifespan than the former.
Carcasses and Sidewall Durability
Experts believe that carcasses and sidewalls are another way to determine a tire's longevity. Two-ply polyester casing, a single-ply nylon reinforcement, and two high-strength steel belts are used by the manufacturer on both tires. ATW and AT3 share a common carcass. 
The difference is in the sidewalls; AT3 has the thickest sidewall, making it the most durable. ATW, on the other hand, has a thinner sidewall and a lower load range, making it less durable than AT3. However, there are no significant differences between ATW and AT3 regarding durability.
Off-Road Performance
Off-road performance is the main attraction of all-terrain tires and Cooper's Discoverers are in a top position. The Discoverer AT3 is the best choice for off-road performance because it is designed to withstand extreme pressure and heavy loads. That doesn't mean ATW isn't good. When comparing these two, AT3 outperforms ATW in terms of off-road performance.
Winter performance
There is no worthy opponent to challenge their performance in winter performance, in particular snow traction. In severe winter conditions, Discoverer ATW is the most viable option for SUVs and vehicles weighing less than 2 metric tonnes. AT3, particularly its 4S and XLT versions, is ideal for heavy applications and vehicles weighing more than 2 tonnes for snow traction. 
Dirt Traction
Manufacturers pay special attention to this feature, particularly in countries such as the United States. In the United States, it is common to have to deal with dirt. Though both perform well in dirt, experts prefer AT3 because of its deep sipes that allow for smooth performance even on dirt.
On Mud
When it comes to mud performance, AT3 lags behind ATW. The deep tread made AT3 difficult to navigate in the mud. Though both have a limited capacity for self-cleaning, AT3 is more problematic in this regard. ATW tires can maintain a higher level of consistency in mud.
Fuel Efficiency
The fuel efficiency of a product is determined by its weight. The more weight there is, the more fuel it consumes. Since ATW weighs approximately 61 pounds and AT3 weighs 37 pounds, ATW is less fuel-efficient than AT3. 
Road Noise 
ATW comparatively makes more noise than AT3. For pickup trucks, the noise should not be a major distraction, but constant road noise from one's own vehicle can ruin the driving mood and comfort. On the other hand, AT3 rarely makes any noise. 
Cooper ATW Vs. AT3: Similarities
Gravel performance:
Both ATW and AT3 perform exceptionally well on gravel. Also because they are made of top-notched rubber and their strong sidewall protects them from any punctures.
Air-down performance:
ATW and AT3 are both trustworthy options for air-down driving as well as rock crawling. Their flexibility and strong structure made them best at air-down driving conditions. However, among the three versions of AT3 tires, the 4S is the most viable option for this. 
Dry road performance:
For all-terrain tires, dry roads are not a big deal and these two are very good at it. 
Pros and Cons: Cooper ATW Vs. AT3
Pros: 
ATW
AT3
-Hybride design
-Advanced compound technology
-Larger groove
-Snow groove 2.0 technology
-Reduce hydroplaning
-Better mud performance
-Comfortable ride
-Perfect for all-weather performance
-Well-placed sipes
-Resist friction
-High heat resistance 
-Very much reliable
-Durable
-Greater steering response
-Outstanding rock crawling performance
-Fuel efficient
-Quite on the road
-Thick sidewalls
-Adaptive traction technology
-Capable of handling extreme pressure
Cons:
ATW
AT3
-Only made for limited vehicles
-Comparatively noisy
-They discontinued their ATW version
-Weak self-cleaning capability
-Limited selection for original equipment
Caution
Before purchasing, check both the load and speed range. The measurements are important if you are expecting a long tread life.
Final Verdict: ATW Vs AT3
Both Cooper Discoverer  ATW and AT3 perform well. They are good at certain domains. They are affordable and provide satisfying performances. However, considering the above facts, we think AT3 would be a more suitable choice than ATW for customers.
Read also: