Do you want more power to the engine without breaking the bank? The Carquest ignition coils are the most possible solution then. When it comes to the ignition system, Carquest is the unsung hero. Understanding the quality and other facilities of this ignition coil is mandatory before buying it. Luckily, the Carquest Ignition Coil review assists you to know profoundly.
Carquest is developed by NGK spark Plug Inc., which has significant value on the market. This specific ignition coil is made to last and meets or crosses the OE quality. This ignition coil provides OE fit, function, and form while ensuring quick starts. Also, the pricing area is low, so anyone who can afford it wants to forget the voltage hassle of the car.
However, these are not the only features that Carquest coils have. To understand them deeply, go through the entire article. Hopefully, you'll make a tight decision.
Read also: When To Change Ignition Coils?
Special Features And Benefits of Carquest Ignition Coil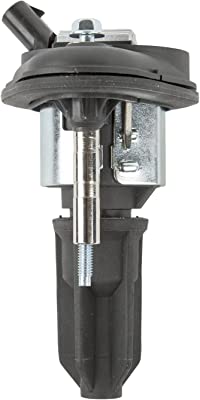 Carquest, a well-known manufacturer, has manufactured high-end automotive accessories over the years. When it comes to the ignition coil, you can buy this coil worry less. However, if you've decided to buy this, first check its incredible features and benefits in detail so that you won't get deceived.
| | |
| --- | --- |
| Manufacturers  | Carquest |
| Connector Gender | Female |
| Type of Ignition | Electronic |
| Terminal Gender | Male |
| Terminal Type | Blade |
| Terminal Quantity | 2 |
| Warranty | Limited Lifetime |
| Costs | $30-$50 |
Now, let's learn about the features and incredible benefits of the Carquest ignition coils.
High-performing coils
Carquest developed its components to solve the vehicle's performance issue and provide excellent efficiency. This produces an excellent quality ignition system that improves the engine performance consistently.
Converting the lower voltage into higher creates a better spark, which helps for better combustion. As a result, the engine gets enough power to start gently. The ignition coils by Carquest provide consistent performance and optimize fuel efficiency.
Superb Durability
It has 100% genuine copper precision-wound windings that ensure the coil's longevity. Also, it provides optimum coil output depending on the situation.
Since the product is tested through a thermal process and vibration, it can withstand extreme conditions. As a result, there is no need to worry about running in high temperatures or in extreme weather conditions.
High-end Materials
The manufacturer uses high-grade silicon rubber coil boots where required. It ensures an accurate gap between the spark plug connection and coil boots to prevent moisture. High-end plastic materials are used to make it more durable.
The secondary coil terminals are made of extremely conductive aluminum alloy to protect against rust and oxidation. In addition, this conductive material help to provide incredible conductivity. This minimizes the primary control circuit pressure.
Perfect Fitting
Carquest provides excellent coils without compromising your needs. It produces coils keeping the customer's requirement in mind. Coils are designed to fit almost any vehicle effortlessly.
In addition, OE specifications with excellent fit allow you to install this coil in no time. CAD (computer-aided design), 3D printing, and laser scanning variation with FDM (fuse deposition modeling) ensure a precise fit guarantee.
Withstand Extreme Conditions
The Carquest ignition coil comes on the market after going through serious testing. It makes the coil withstand extreme conditions and provide incredible performance. Withstands high temperatures, frozen, and any harsh environment without affecting the performance.
Reliable
With real field experience and finding out the customer's needs, the Carquest comes with the complete package. They research and find other coils faulty, and improve their coils accordingly by fulfilling the gap. Gathering and putting all their experience and dedication, they make superb ignition systems for many years. Complete end-of-line testing to ensure reliability and gain confidence always.
Extended Service Life
The components are made of some tough and solid processes. Automated precision winding machines ensure arc winding, which protects the coils from internal shorts. That means the coil provides a long service life without damaging quickly.
High dielectric strength plugs are used to insulate the coil windings. After that, the coil is sent to complete the frozen, vibration, and shorts test. If the coils pass the test, they are ready to fit.
Payless, Gain More
With so many features and so many conveniences, it is available at a very low price despite having a long warranty. You can purchase the coil anywhere for just $30 to $50. Apart from this, it offers limited lifetime replacement. So what is the delay? Buy your preferred ignition coil according to your model today.
Pros
Meets or exceeds the OE quality;
Limited lifetime warranty;
Affordability and reliability are superb addition;
Perfect fitment in a specific vehicle.
Cons
May break down if not installed properly.
FAQs:
Is Carquest Ignition Coil Worth It?
Yes. The Carquest ignition coil is the perfect solution for a wide range of vehicles out there. Its OE quality design, perfect fitment, and excellent function make it worthy.
In addition, the quality materials, industry-leading warranty, pressure absorption, and high conductive aluminum alloy make it a top-notch choice. This premium ignition coil alters the low voltage output into high to maximize engine efficiency.
How Does Crquest Ignition Coil Help To Gain Better Performance?
The purposes of ignition coils are many. Increasing power voltage output incredibly is one of them. There is no exception for Carquest ignition systems. Its excellent conductivity and rigorous copper precision wound windings extend the coil life.
This way, it can provide sufficient coil output when required. These coils deliver maximum performance and they ensure the highest durability under extreme (demanding) conditions.
Who Makes Carquest Premium Ignition Coils?
Carquest Premium ignition coils are developed by IATF 16949-approved manufacturers. Obtaining this certification confirms the Carquest's durability and long-lasting capacity.
Conclusion
This is the end of the Carquest ignition coil review. There are many discussions about this ignition coil that are described above. This coil has exceptional features and benefits which really help you to gain sufficient power. The features include high-quality materials, increased service life, reliability, 100% copper precision wound windings, withstanding extreme conditions, etc. If you want a great deal of ignition coil, Carquest will be an excellent option.
See also: