Finding out the differences between two similar products is always a tough task. But there is no option but to make a comparison between KYB Excel G VS OEM shocks when it comes to picking the best. At present, they hold a great position in the aftermarket. The main difference between them is their life expectancy. OEM shocks last slightly long compared to KYB shocks.
KYB is a world-class and renowned manufacturer. They are unique in producing durable and reliable suspension parts. It is always an outstanding choice for those who want a great ride experience on any surface. OEM shock absorbers are a fantastic option for those who want original manufacturer shocks for their vehicles.
Key differences between KYB Excel G Vs OEM Shocks Absorber
| | | |
| --- | --- | --- |
| Basis of comparison | KYB Excel G | OEM |
| Manufacturer  | KYB | Bilstein, Gabriel, and so on. |
| Country of origin | Japan, Mexico, Chine, the USA | Mainly in the USA |
| Item weight | Around 12.3 pounds | The weight is lower than its counterpart which is almost 2.2 pounds |
| Product Dimensions | 21.7 x 8.9 x 8.9 inches | 23.4 x 4 x 2.8 inches |
| Road conditions | It is the perfect addition for off-road conditions, Overlanding, hauling, and towing. | With the OEMspectrum shocks, you can enjoy both off-roading and on-roading experiences. |
| Construction materials | It features a superior hard-chrome piston with a glossy finish, multi-lip oil seal, wear-resistant piston ring, Teflon coated bushing, and rebound cushion. | The shocks and struts are made of high-quality steel with rubber sealing to reduce harsh friction against the piston rods. |
| Piston size | The piston size is almost 40mm | 35mm |
| Rod size | 16mm | 15mm |
| Positions  | Both front and rear. | Front and rear |
| Life expectancy | It can last up to 9 years. The average lifespan of these shocks is 7 years. | It lasts on average 10 years. |
| Design  | It has a nitrogen gas-charged and both monotube and twin-tube design that makes the ride smoother and hassle-free. | Almost all OEM shocks feature twin-tube and internal workings design for your most wonderful vehicles. |
| Key feature | It features an ultra-smooth thrice chrome-plated piston to keep wear away. | The monotube gas-charged design helps to dissipate extra heat from the oil and lasts for a long time. |
| Warranty  | 3-years warranty and 60k to 70k mileage expectancy. | Great mileage expectancy ensures better durability. It delivers a 100k miles fade-free riding experience. |
| Applications  | It is compatible with any kind of off-roading vehicles like light trucks, SUVs, cars, and 4WD vehicles. | They are great shocks for all types of off-road vehicles, especially passenger cars, Honda Odyssey, SUVs, CUVs, trucks, and modern vehicles. |
| Expense  | It is slightly inexpensive compared to OEM shocks. | Higher in price but quality diminishes this tension. |
What Is KYB Excel G?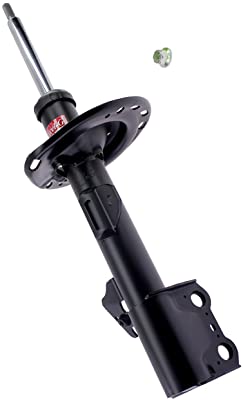 KYB is an Original Equipment for Aftermarket with high pressurized nitrogen gas. It features a multi-lip oil coating to lessen the possibility of oil leakage. Twin-tube and N2 gas-charged designs help to decrease foaming and aeration. The construction is mind-blowing.
A solid-chromed piston rod reduces friction and wear. A seamless cylinder lessens splitting. Moreover, a 3-stage rebound and compression valve ensure maximum control and ensure a fast recovery. The probability of breakage and wear-resistant piston rings reduces friction and leakage. Finally, that can be said, it is the best addition for the money.
What Is OEM Shock Absorber?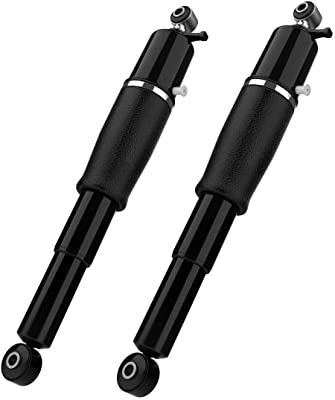 If you're looking for quality and believe in the quality ride, OEM shock is a great option. It is the best shock in the affordable price range. They last longer and offer more stable rides all the time. Moreover, it adjusts firmly to its place and ensures a consistent ride over rough and tough terrains. The monotube design shocks with a single valve assembly. It usually has a larger circumference. So it can handle heavy load and offers a quick response against potholes. The single valve mechanism helps to minimize the load pressure.
KYB Excel G VS OEM Shocks: Main Diferences
They have some crucial distinctions in terms of their weight and size, performance, costs, road conditions, and many more. To get the overall information about them, read them out.
Basic
Excel G shocks are incredible in enhancing ride control and ride comfort. Also, it helps the driver to handle smoothly. It enhances riding performance as well. On the contrary, OEM shock absorbers are great in providing fade-free, wear-free, and smoother rides even on potholes or stony areas. Original Equipment ensures reliability and longevity.
Weight and Size
When it comes to weight and size, KYB is definitely overweight. But an excellent thing is that its size is not that big. So it has to be fast enough to adjust.
OEM shocks, on the other hand, are lighter in weight and slightly larger in size. Even then, not so small. It can be said that the standard size shock is OEM.
Construction Materials
KYB is perfect in this case. Its piston rod is chrome polished and the bushing is covered in Teflon coating. Also, its piston has a wear-resistant ring that protects it from rapid breakage. Moreover, zinc-coated, stainless steel pistons inhibit corrosion by sealing outside in extreme conditions.
OEM shocks, on the other hand, contain distinct materials, which are very powerful. It also has elastic rubber bushings and Teflon-coated bronze bearings that protect it from all kinds of abnormal damage.
Road conditions
According to many, and in a real sense, OEM shocks are generally tolerable on all types of roads. But it is called the King of off-Road. It is capable of showing Fade-free and hassle-free performance even in the worst of circumstances. A great version for KYB Howling and Towing. It is also suitable for off-road and on one hand, it is also good for on-road use.
Installation
Attached to all types of nuts and bolts that help to install. Also, it is a fully adjustable shock that you can install in less than 10 minutes. The good news is that no special tools are needed to install it.
When it comes to OEM shock, it is easy to install. It is also an adjustable shock with all the necessary equipment attached. As a result, you can easily get the fitting done.
Applications
KYB is a monotube shock absorber which is better for almost all sports utility vehicles. If you have compact, medium-sized, or full-sized SUVs, crossovers, light trucks, Honda, and cars. OEM shock absorbers are great shocks for all types of off-road vehicles, especially passenger cars and modern vehicles.
Life expectancy
In this case, OEM shocks forward from the opposite time. Generally, KYB Shock is able to give maximum performance without any interruption for 8 to 9 years whereas OEM Shock lasts a minimum of 10-years. And if we calculate the mileage, then the OEM is ahead.
KYB typically offers feed-free performance from 60,000 to 70,000 miles. But the other one gives a great performance up to 1 lakh miles. Therefore, think with your conscience which one will be reliable for you. If you want a long-lasting shock, OEM shock is definitely a good option.
Expenses
KYB is less expensive than OEM shock absorbers. Where KYB Shock is available for $30 to $140, OEM is available for  $40 to $150. Both are great for the money. But it can be said, OEM is a great option for the money though its price is high.
Conclusion
If you want to get a responsive, trouble-free, fade-free, wear-free, and quality ride, pick the OEM shocks. But if you're looking for the shocks that provide you consistent ride experience, you can go for KYB shock absorbers. However, with KYB Excel G VS OEM shocks, you may understand pint point distinctions between them. Hopefully, after reading this article, you will pick the best.
Read also: