Do you want to get a quality ride every time? If your answer is yes, then you need to ride with magnetic struts and shocks. Eswhareyr offers replacement magnetic ride struts for vehicles. These struts are equipped with the GM magnetorheological damper system to enjoy a better ride all the time. To know more about Eswhareyr company and their suspension parts, read this Eswhareyr struts review. 
In this review, you can see detailed information about the brand and its products. Magnetic ride struts or shocks like Eswhareyr contain a monotube damper that is filled with magnetorheological fluid. Soothing to hear that this fluid is a synthetic hydrocarbon oil that contains iron particles. Iron particles magnetize the fuel easily and magnetize the iron particles' bond perfectly.
These struts are made with magnetic ride control technology that helps you to ride smoothly on both even and uneven surfaces. With this technology, you can feel or experience flat road driving while driving on uneven or rough terrains.
Eswhareyr Struts Review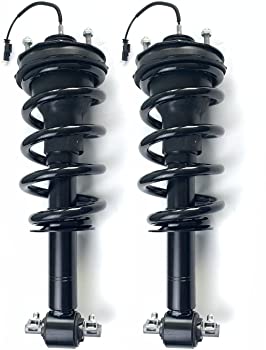 Eswhareyr is a well-known company that provides quality and reliable products, especially vehicle suspension parts. They use high-class technology to get a quality ride. They have been producing reliable and sensational suspension kits and components over the years.
These struts are suitable for the Cadillac Escalade (2015-2020), Chevrolet Suburban (2015-2020), and other Chevrolet recent and late models. To get a quality ride and risk-free turning without ruining ride quality, Eswhareyr has no substitute. They are sustainable and reliable as well.
Who is Eswhareyr Sturt for?
Eswhareyr strut reviews help you to know and find helpful information in each and every section. In this section, you can know and understand why these kinds of struts are highly recommended for your vehicles. Eswhareyr provides electric shock strut assembly. They are introducing some magnificent features and technology that you buy. Here are some crucial points to look at. It is best for: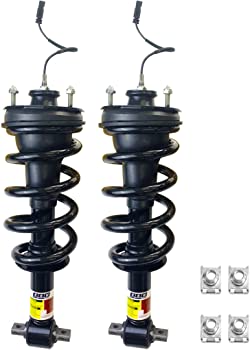 Providing smooth and risk-free ride:
Eswhareyr suspension parts especially electric suspension shock struts assembly are incredibly well. In terms of the quality ride, ride control, braking, and handling, keeping the vehicle height and weight fixed on even or uneven roads is exceedingly good. You never experience hassle or bouncy while riding on rough terrains.
Grabbing the road easily:
Good or high-quality struts and shock absorbers grab the road while you're driving. But worn or damaged struts can not do this thing properly. There are plenty of options available right now. Among them, Eswhareyr suspension parts are reliable and amazing. They can handle bulk work spontaneously. They provide stunning performance all the time while riding.
Reducing over bumps and bouncy problems on rough terrain:
Undoubtedly, faults or wrong struts and shocks can cause great damage to your vehicle. Old or low-quality struts can cause some issues with navigating across dips, bumps, and other uneven terrains. In this case, if you are choosy enough to buy stunning struts like Eswhareyr, you may make a hand-clapping decision. They produce struts that are capable of doing all the work hassle-free.
Decreasing accident risk:
Eswhareyr shock absorber is an authentic Magnetic ride control to guarantees a comfortable shock-absorbing function. They use magnetic ride control technology that helps to ride smoothly and risk-free even on uneven roads. You can experience such a quality ride with these struts.
Special Features Of Eswhareyr struts
Eswhareyr struts are equipped with all the eye-catching features that you need for a better ride. They use authentic magnetic ride control technology to get a hassle-free ride on even or uneven roads. They are suitable for specific vehicles like Cadillac and Chevrolet's recent and late models. Here are the catchy features that might catch your mind.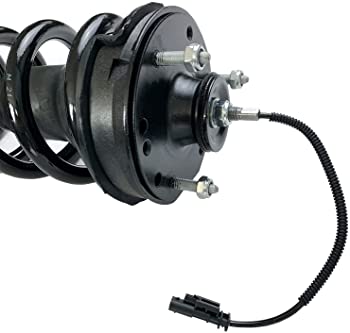 Made with quality materials
These struts are electric suspension shock strut assemblies that provide protection from harmful objects. When you are riding your car or vehicle with worn or damaged struts or shocks, you never feel good. So to get a quality ride every time and everywhere, you need to install quality struts and shock absorbers. In this case, for you, Eswhareyr would be a great option. They provide good-quality shocks and struts.
Magnetic ride control technology
With the original magnetic ride control technology, while driving on even or uneven surfaces, you can experience riding like a flat road. With these electric shock strut assemblies, you can go mile after mile without breaking your ride. You feel flat even while driving on stony surfaces. They protect other components at a time.
Configurable MVC components
Undoubtedly, the brand comes out to be outstanding for its quality service. The components of its suspension parts are incredibly good. With proper functioning components, it delivers optimum performance. If you have a Cadillac Escalade Tahoe Suburban Silverado GMC Sierra 1500 Yukon, you can choose struts like Eswhareyr. These struts promise to deliver the utmost performance.
Easy-to-install
Installation of these struts is not the toughest job. If you are an old customer you can install it by yourself. But be careful when you install the struts and shock absorbers on your car. If you are not skillful in this sector, you can hire an expert to do this. Here you need some special tools while replacing.
Superb turning and acceleration capability
Not all the struts are of good quality. Here you need to be very careful to choose the best one. If you do so you can enjoy riding smoothly. When the struts on any suspension parts of your vehicle get worn, you can't experience a blissful ride. Eswhareyr provides electric magnetic ride control shock strut assembly to get excellent turning and acceleration while riding on hilly roads.
Perfect control over steering
These shocks are made with magnetic ride control technology that allows you to control steering comfortably. It is true that controlling oversteering is crucial while driving on snowy roads and in adverse situations. Soothing to hear that these struts make your ride perfect in this condition.
Versatile and compatible
These struts are generally front-pair struts. You can replace old front struts with these struts. They are versatile in terms of handling and braking. In addition, they help to control steering, turn on the curved road easily, keep the torque right, reduce bouncy problems, and so on. They are compatible with OEM numbers: 84061228, 84176631, 23312167, 23464589, 23151123, 23317180, 23451875, 23425770, 20841899, 8417-6631, 580-1032, 580-1108, 75-877692B,17522345101, etc.
Reliable and durable to last long
If you are looking for the best and most reliable suspension parts like struts, shock absorbers, coil springs, and strut mounts. You can surely rely on these products. These struts are made based on the original magnetic ride control to function perfectly.
The strength
These are electric suspension shock strut assemblies.
Sensational and authentic magnetic ride control technology.
Suitable for any vehicle and fits with OEM numbers.
Functioning perfectly while driving both even and potholed.
Less hardship while installing.
Not very costly considering their quality.
Simple in design.
The weakness
No camber control.
The links require a significant structure ahead of them to support the entire suspension assembly.
Eswhareyr Struts Customer Reviews
Are you looking for a new pair of shoes? If so, you may want to consider purchasing a pair of Eswhareyr Struts. Eswhareyr Struts is a brand of suspension that has become quite popular in recent years. Thanks to their high quality and affordable prices, Eswhareyr Struts has won the hearts of many customers.
M. Schrader said he was confused when buyers tried ordering due to the lack of information available on Amazon at first glance; however, after looking into things further he realized how popular these struts really were within no time whatsoever.
David said, it is hard to believe that someone would buy this strut when so many other brands provide the same features and prices.
Why You Should Buy Eswhareyr Struts?
There are many fruitful reasons to buy Eswhareyr struts and other suspension parts. Considering other similar struts, they are doing an extremely good performance. Here are some crucial reasons why you should buy their products.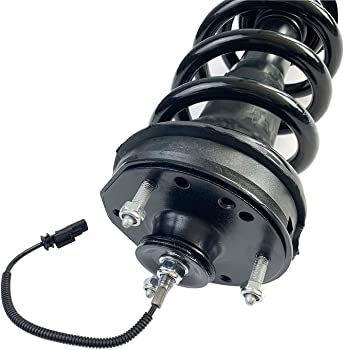 They provide reliable and ultra-durable products to their customers.
They deliver high-rated products that you can rely on effortlessly.
These struts can increase braking ability, provide excellent turning and acceleration, reduce bumpiness and bouncy problems, and so on.
They provide quality shocks and struts at very affordable prices.
They Ensure a reliable service system.
Conclusion
Struts and shock absorbers play a vital role in riding properly and getting a blissful ride. But if the struts and shock absorber are not good, you have to pay for the mistakes. So, if you want to buy or replace old struts with new ones, you can choose Eswhareyr struts. Hopefully, all of you will enjoy reading this Eswhareyr struts review and get benefits as well. Don't make mistakes while choosing important parts of your vehicle.
See also: