Main Difference Purolator Boss Vs Mobil 1: The Purolator BOSS premium oil filters are high-quality, long-lasting products that protect your engine for up to 20 thousand miles. On the other hand, the Mobil1 extended performance oil filter uses synthetic fibers and will keep it clean with every fill.
Your car is the largest investment that you will make in your life. It makes sense to take care of it, and if changing an oil filter may be one way for people who drive frequently or stringently on long journeys then they should definitely do so. Purolator Boss VS Mobil 1 Oil Filter: Which One Would Work Better With Your Vehicle?
Purolator Boss Vs Mobil 1 In a Table
| | | |
| --- | --- | --- |
| Particular | Purolator Boss | Mobil 1 |
| Definition | The Purolator BOSS premium oil filters are high-quality that protect your engine for up to 20 thousand miles. | Mobil 1 extended performance oil filter is a great way to keep your engine clean and running smoothly. |
| Type | Next-generation in oil filtration. | Design for longer oil interval. |
| Technology | With SmartFUSION Technology, this product has a full range of synthetic media. | This advanced synthetic fiber-blend filter is designed to remove harmful contaminants |
| Performance | Ideal for use with full synthetic oils. | Keep oil cleaner, longer, and 99% efficient. |
| Designed | A Double-helix metal center tube is designed for optimal oil flow. | An enhanced nitrile gasket is designed to prevent leaks. |
| Provide | Provide up to 20000 miles of engine protection. | Provide up to 20000 miles of engine protection. |
| Secure | This heavy-duty base plate ensures a highly secure seal | Build for use with all engines, all engine oil types, and Brands. |
| Ability | With the ability to withstand extreme weather and dusty conditions. | With stand up to 5x the normal system operating pressure. |
| Efficiency | Widely available for most vehicles on the road today. | This product helps reduce resistance to oil flow while improving filter efficiency. |
| Price | Purolator Boss price is around $12-$16 | Mobil 1 price is around $8-$12. |
What is Purolator Boss?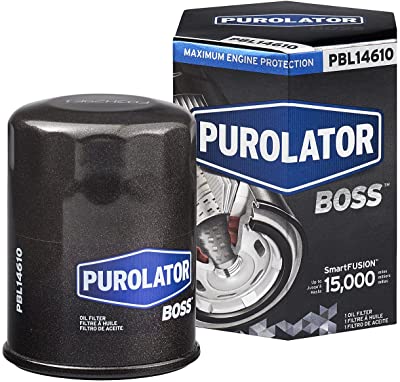 Purolator BOSS premium oil filters are designed to be the best on your car. They have a synthetic filter media with reinforced polymer mesh backing, which allows them to remove over 99% of dirt and protect your engine for up to 20 000 miles! These high-quality parts can easily fit most vehicles so there's no need to worry about whether or not they'll work in yours – just order some today.
Efficiency
That's right, the Purolator Boss oil refiner is designed with Smart FUSIONTM technology and full-synthetic media which means you can enjoy up to 20k miles of engine efficiency in extreme weather or dusty conditions. Even when it gets really dirty out there are no worries because this product has over 99% dirt removal power.
Durablity
The Purolator Boss oil refiner is made from Silicone and metal, so it will give you the most durability possible. Before its replacement for sure 20K miles on this filter- You can try out classic one rather than premium if you want to check Classic instead.
Reputable Brand
Purolator Boss is the latest and modified version of them, as it retains its best quality. This product will provide you with peace of mind that your engine's needs are being met by a company that knows what they're doing.
Cost
The powerful Purolator Boss is a premium version of the best-selling oil refiner. It will cost more than classic models but less if you have an advanced vehicle, so it's worth checking out.
What is Mobil 1?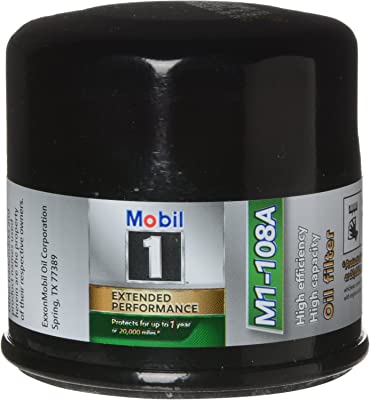 The Mobil1 Extended Performance Oil Filter not only protects your engine but also keeps it clean. This filter uses synthetic fibers that protect against wear for more dependable protection with any oil type including full synthetic motor oils like those made by Mobi 1 Automotive.
Duarability
The Mobil 1 oil refiner is a synthetic fiber that provides more than 20,000 miles of protection. It can stand up to an extreme dust storm or racing ground with its durable construction and high-quality material design.
Trusted Brand
With synthetic fibers that are stronger than other types, the Mobil 1 is a world-class trusted automobile service. Because these materials allow for better performance in cars compared to traditional oils.
High Efficiency
If your car is looking to notch up its performance during racing season, this synthetic motor oil will give it everything that it needs. Not only does the product come with high-quality ingredients which keep cars running smoothly but also enhanced friction levels thanks in part to its innovative fiber technology.
Cost
The cost of Mobil 1 is much lower than other oil refiners. Most people can easily afford its price, though there's an advanced version that may be a little more expensive for most folks it performs just as well at work.
FAQ
Are Purolator one filters any good?
This is a great filter for your car. It's made of high-quality materials and will last longer than any other type, in my opinion. The price can be a bit higher than some others but it still seems reasonable when you consider all factors involved–especially if there are coupons or discounts available at times like these which make things even better value overall.
Is Mobil 1 really better?
Mobil 1 is one of the most popular oils on today's market, and for good reason. It provides drivers with outstanding performance that will not break your wallet at inspection time. However, there are other brands out there that offer comparable quality but may cost less or provide better fuel efficiency depending upon what you're looking to do with it.
How long do Purolator oil filters last?
This is the perfect filter for anyone who drives a lot and wants to protect their engine. It will provide up to 10,000 miles of protection.
Final Word
We hope you have enjoyed this little comparison of Mobil 1 and Purolator oil filters. Both are great options for keeping your engine running smoothly.
Both the filters are good, so you can choose according to your need. The only point on which Purolator Boss Oil Filter has an edge over Mobil 1 is that it's thicker and includes anti-drain back valve protection against dry starts or damaged engine oil.
With so many different types of oil filters on the market, it can be difficult to find one that's perfect for your car. I hope this article will help you choose an excellent option.
See also