The main difference between Jasper and Fraser Engines is that Jasper offers multiple varieties of products with satisfactory customer service while Fraser offers quality engines with limited varieties. 
Based in the United States, Jasper and Fraser are the most well-known and reliable remanufactured engines available in the aftermarket. Not only that, but they also modified engines for well-known companies such as General Motors, Ford, and Toyota.
These two engines are superior at generating torque and power for your car. They keep your car in excellent working order and improve your fuel efficiency. Fraser manufacturers are careful with their warranties and grant a longer warranty period. Meanwhile, Jasper employees are polite and respond swiftly to clients, but their warranty and refund process is unsatisfactory. In this 'Jasper vs. Fraser Engines,' we will learn more about them. 
Jasper and Fraser Engine In a Table
| | | |
| --- | --- | --- |
| Comparison | Jasper Engine | Fraser Engine |
| Type | Remanufactured | Remanufactured |
| Products | Marine engines, transmissions, accessories, automobile engines, etc. | Marine engines, transmissions, accessories, automobiles engines, etc. |
| Performance | Comparatively good | Better |
| Price | A bit expensive | Reasonable |
| Durability | For both marine and other engines, durability is 100,000 miles | For other engines 100,000 to 120,000 miles and for marine engines 24,000 miles |
| Customer service | Satisfactory | Poor |
| Efficacy | Effective enough | Super effective |
| Warranty | 3 years | For automobiles 5 year warranty and for marine engines 2 years. |
| Fuel economy | Save fuels | Better at saving fuels |
| Standard | OEM standard | OEM standard and very accurate |
What is JASPER?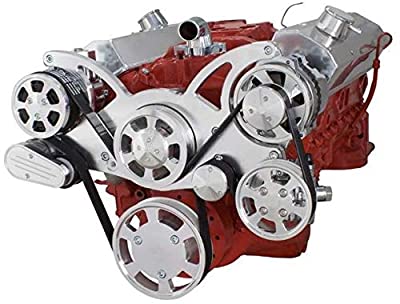 JASPER is a USA-based remanufacturing industry that was established in 1942. They are known for their consistent quality which exceeds the expectations of every customer. Their offerings include diesel, gasoline, and marine engines, sterndrives, domestic appliances, electric motors, transmissions, and accessories for famous brands like Ford, Toyota, General Motors, etc. Besides, they provide value-based remanufactured drivetrain solutions via live-run and dynamometer testing. Cleaning and installing are easy. The skilled technicians of JASPER always keep themselves updated on the latest technologies.  
Products that are remanufactured by JASPER
Marine engines 
Gas engines 
Axle assemblies
Complete sets of domestic engines 
Transmissions like a stock replacement, authentic custom, transmission transfer cases
Highway diesel engines for delivery trucks refuse trucks, snow-removing vehicles, etc. 
Diesel and air components like fuel pumps, injectors, and turbochargers. 
They also manufacture accessories for brands like Ford, and GM.
Strendrives with brand new bearing, u-joint, seals, upper water pump housing, and water pump impeller. 
They also produce customized engine
What is Fraser?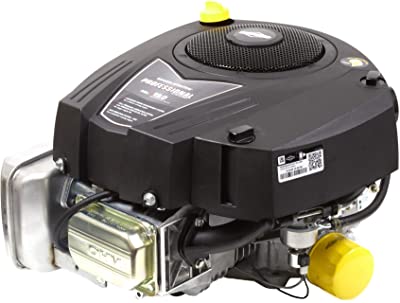 Fraser is also an American engine remanufacturing company. It was established in 1961. Their production offers us differentials, transmissions, replacement engines, marine engines, and transfer cases. They maintain strict warranty and funding policies. Except for marine engines, all of their engines have a five-year warranty. Their accuracy level of visual inspection, sorting, and grading is one hundred percent. Fraser engines are high-tech and they provide solutions for your engines as well as automobiles. 
Components that are remanufactured by Fraser
New camshaft
Valve springs
Lifters
Pushrods
Oil pump
Pistons and rings
Connecting rod bearings
Main bearings
Cam bearings
Timing chain and timing gears
Reconditioned cylinder heads 
Gaskets.
Jasper vs. Fraser engine: Differences 
Performance
Jasper and Fraser both provide the same category engines. The difference is that Jasper engines become a bit slow after a few months of usage and Fraser engines do not. Also, the Fraser engine's torque might seem problematic. 
Variety 
Compared to the Fraser engines, Jasper engines have more variety than the former ones. Fraser engines have limited stock and types of engines.
Availability
Both are easy to get and shipment takes less time however, as Fraser engines have higher demand, they become out of stock easily. Sometimes, customers had to wait for a longer time to get their products. 
Customer Reviews 
Jasper engines have a rating of 4 out of 5 on the Glassdoor review website. According to a Google search, Fraser engines have 4.7 out of 5 stars. Customers regarded Jasper's service to be good but the engines to be unworthy of the price, whereas they found Fraser's service poor but the engines to be satisfactory.
Pros and Cons of Jasper vs. Fraser Engine
We will be discussing the advantages and disadvantages these engines have. All features are taken from expert opinions and customer reviews:
Pros
Jasper
Fraser
-Reliable
-Computer-assist dynamometer testing
-system engines offer torque power
-Satisfactory engine designs
-Lasts longer 
-Full visual inspection
-Sims testing of all engines
-Properly checked coolant passageways
-Reasonable pricing
-Provide long-lasting engines 
Cons
Jasper
Fraser
-No warranty or refund policies.
-Jasper differential has mixed reviews. 
-They got a mixed review about customer services.
-Customers residing in the United States are only eligible for refunds.
Fact worth knowing
Many of us get confused between rebuilt and remanufactured engines. Some of us even use them synonymously, however, there are a few differences. A rebuilt engine is just revamped of a revamped engine with many old machine components. Whereas, a remanufactured engine has all new machine parts, and also has all aftermarket and Original Equipment Manufacturer upgrades. 
Which one do we think is better?
As per our understanding, Fraser engines are comparatively better than Jasper engines. Fraser's has less variety of engines and a bit of a messy customer service system, however, customers are completely satisfied with their products. According to some mechanics, They run better than Jasper engines and have a reasonable price.
Final Words
To recap, both Jasper and Fraser engines are remanufactured enterprises that produce engines for a variety of appliances. When it comes to performance, they perform similarly and have equal durability. The contrasts between 'Jasper and Fraser engines' are that the former provides a wider range of items and better customer service, whilst the latter has limited stock and poor customer service. However, go for either Jasper or Fraser your vehicle will remain unharmed and healthy.
See also: