If you're an incredible performance seeker or just want to ensure better fuel economy, the idea of installing an aftermarket exhaust might come to your mind.  At the same time, warranty rescission is a matter of thought. So, how does exhaust void warranty?
To be honest, an aftermarket exhaust system is not a recommended substitute for a manufacturer's original equipment. If the aftermarket exhaust comprised the reason for any failure, your car company will certainly not fix your problem in case you use an aftermarket exhaust. 
You might get part replacement coverage within the warranty, but only when you can prove your exhaust isn't responsible for this. That means you should be cautious and well-informed before replacing your exhaust system. Don't worry, we'll guide you by explaining some common concerns. 
How Does Exhaust Void Warranty?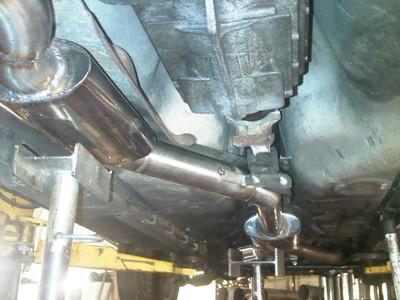 As we have pointed out shortly, for the exhaust system you had installed in your vehicle, in most cases, it will not void the warranty automatically. Be sure to give it some thought, as we mentioned "automatically", which means there is a possibility to encounter warranty avoidance. 
With a newly installed exhaust system that doesn't cause any damage to the other components of your car, you'll not be on the hook for warranty issues. But if the mechanic discovers that the vehicle is out of working order due to an issue with the exhaust system you installed, then your marketing agreement will be invalidated. 
For example, in a bid to upgrade your automobile's efficiency, you changed the stock exhaust that came along with it to install a custom model. Soon after, you observed that your engine overheats and when monitored, the overheating was being caused by a failing catalytic converter. Now, here's how it turns out.
When you encounter the catalytic converter failure and take it to the dealership, the service repair team will be able to determine that the failure was caused by the new exhaust system. 
In the event that the problem is resulting from the aftermarket exhaust, you will not receive an extended warranty when you take the car for repairs, and you will have to pay for the repair cost.
Car manufacturers or dealerships never appreciate voiding warranty. However, that doesn't necessarily mean they'll bear the costs of replacement or damage repairing stem from something you did wrong, and they're not responsible for this.
Note: A warranty provider is required to disclose to its customers all the information needed to know about its coverage terms, including eligibility requirements and ancillary services. At the expiration of the product's original warranty from the manufacturer, an extended warranty contract may be purchased in order to minimize the cost of repair and upkeep.
Read also: What Are The 3 Parts Of Exhaust?
Will A Cat Back Exhaust Void My Warranty?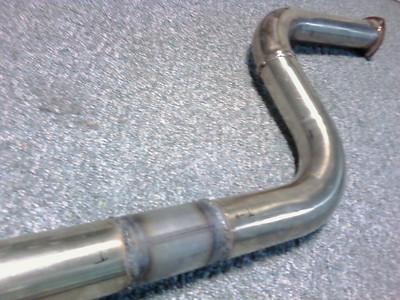 A cat back system improves transmission airflow, so the engine functions are much simpler to handle exhaust fumes. The lessened resistance causes much less stress on the engine, which translates into fewer fuel utilization desires. Nonetheless, the car or truck's prospective mileage (MPG) or fuel economy increases upon open roads and freeways. 
This is why many car enthusiasts tend to install aftermarket cat-back exhaust systems. But the question is, will a cat-back exhaust void warranty? Well, it's arguable whether a cat-back exhaust system will void the warranty.
You see, it is imperative that if you do not smoke that cat back exhaust, you shouldn't have anything at all to worry about with your warranty. So long as you hire competent professionals to do the mod for you, you shouldn't have to contemplate voiding the warranty, especially when you're covered under the Act of the Magnuson-Moss Warranty Act of 1975.
Read also: What Is The Cat-back Exhaust? Should You Buy It?
Will A Performance Exhaust Void Warranty?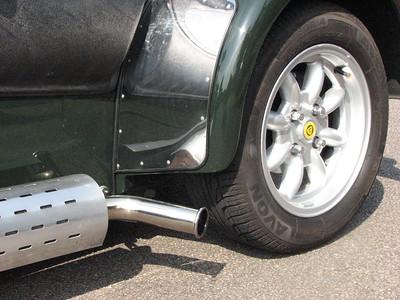 Some car owners like to make their cars loud by employing them to produce the sound of an aircraft or a racing car, as a source of gratification for them. Because of this, they habitually set up a brand new, oversize performance exhaust. 
Nevertheless, if this sort of exhaust endangers the engine's functioning later or if it is purchased from a dealer that does not have a good reputation and put in on the auto at an unapproved time, then the guarantee associated with the engine would not be honored.
Read also: Freedom Performance Exhaust Reviews (With Pros & Cons)
Does A Muffler Delete A Void Warranty?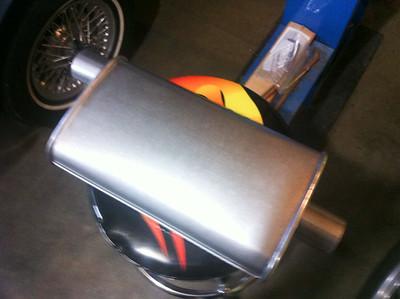 The exhaust-systems muffler-removal procedure is carried out when removing the muffler from an automobile, truck, or other vehicles, and most folks favor a finite, uninterrupted trip within their specialty automobiles. Should it concern you that the practice of muffler deletion voids the warranty of a claim on this part?
No, removing the muffler does not void the warranty according to the Magnuson-Moss Warranty Act. However, dealers may end your warranty if they demonstrate that your modification was the cause of any damage or issue.
What is the Magnuson-Moss Warranty Act?
The Magnuson-Moss warranty act passed in 1975 makes it illegal for auto manufacturers and other sectors of merchandise manufacturing to deny guarantees given that aftermarket products are used to repair an automobile. 
In particular, the act mandates that the manufacturer must repair the problems covered under warranties unless they can prove that the circumstances leading to the failure of the product were a direct result of the product that caused the fault in the first place.
How to Maintain Your Warranty
By adding a performance exhaust to your automobile, your ride gains a great deal of style and fun, in addition to a thumping great sound. Here are a few tips to assist you to navigate the after-market warranty landscape.
One of the components you will often hear mentioned within and beyond the warranty period is the way in which the unit was installed. So, make sure that you acquire the component correctly to ensure a long warranty.
Make certain the dealership has absolute proof before declaring that a warranty is voided. 
Fully compatible with the make and model of your car, aftermarket add-ons are ideal if repairs are needed. They will likely not be covered if your warranty is affected.
Constantly make it a practice to go after your rights whenever you believe your manufacturer has reneged on a warrantable repair. Send a certified letter to the manufacturer expressing your claim that they failed to carry out obligatory repairs. 
Contact your state consumer affairs office as well as the attorney general's office or agency. If your state has a dealer licensing board, call them as well.