Do you need an efficient and long-lasting ignition coil for better power distribution to the engine? But stuck on choosing between the Delphin Vs Duralast ignition coil? Choosing between them is always a tough task because both have OE designs with perfect fitment. There are lots of subtle differences between them so you should know them deeply if you hate being deceived.
Delphi ignition coils are ahead regarding emission controls, drivability, and fuel economy. On the other hand, the Duralast ensures universal fitting, function, fast installation, and optimal performance for newer or modern models of cars. Also, it is much more reliable and efficient in treating obstacles on the road. In terms of the price range, Delphi is inexpensive compared to Duralast.
However, there are many positive and negative thoughts out there about these ignition coils. Therefore, it's recommended to read this article if you want to make the best companion for riding efficiently.
Delphi Vs Duralast Ignition Coil: In a Table
Now, take a look at the table for a birds-eye view. It will help you to know them shortly by keeping them side-by-side. Here we see how they differ and what typical differences between Delphi and Duralast Ignition Coils are. After that, we'll know them in detail.
| | | |
| --- | --- | --- |
| Differentiating Factors | Delphi Ignition Coil | Duralast Ignition Coil |
| Manufacturers | Delphi Technologies | Duralast |
| Product Weight (Approx.) | Lightweight | Lightweight |
| Ohm capacity (approx.) | 0.4-2 Ohm (primary resistance capacity) | .5 Ohms (primary resistance) |
| Quality | Great | Great, but slightly less than its counterpart. |
| OE specifications Availability | Yes | Yes |
| Terminal type | Blade | Male Blade, female connector (vary from model to model). |
| Warranty | No lifetime warranty | Limited Lifetime warranty |
| Coil type  | Coil-on-plug | Coil-on-plug |
| Prices | Inexpensive | Slightly more expensive than its counterpart |
Delphi Vs Duralast Ignition Coil – Major Differences
You now know some basic thighs but shortly. This is why there is a detailed guide for better understanding and making an effective decision.
Manufacturers Overview
Before buying any product, it is important to know who the manufacturer is. Because many times the manufacturer can be trusted by its name. Those who have been offering their products in the market for a long time are definitely good because their customers are also happy.
However, both Delphi and Duralast continue to manufacture many older ignition coils and other vehicle parts. The familiarity and reliability of both are therefore high. Delphi has been manufacturing ignition coils for over two decades, delighting its customers day in and day out.
On the other hand, Duralast started its journey in 1986 by manufacturing starters and alternators. This means that it has been supplying automotive parts in the market for a long time which is increasing its reliability day by day.
Installation Process
Both Delphi and Duralast are OE-based direct-fit ignition coils, which means they are easy to hook up. OE direct fit allows you to install them within a few minutes. Just remove the old or bad one, and hook up the new one in that place. Then tighten the nut/bolt with the torque wrench.
Duralast ignition coils provide superb fit and function, especially on the latest vehicles. On the other hand, Delphi is an original equipment product with satisfying insulating power. So here both will be a perfect choice.
Note: Never start the installation process without any preparation. You should wear safety goggles and hand gloves, and take other precautions. 
Weight
Different Duralast makes and models come with different weights. But they are not too far away from each other. Usually, the Durlast ignition coil's weight ranges from 0.3 lbs to 4 lbs. In contrast, the Delphi GN10328 ignition coil weight is 9.4 ounces. So both are lightweight and perfect for carrying when installing.
Note that Delphi Technologies provide ignition coils that are designed uniquely with innovative design. They ensure a fast start with better engine performance.
Compatibility
Delphi ignition systems serve a wide range of applications with minimal costs. Worth mentioning that it has OE specifications, so you can put it in your car and go for a ride. Indeed, Delphi uses winding process techniques for regulating wire length in the vicinity of adjacent windings. However, this Delphi technology-based ignition coil is a great option for Toyota, Ford, Mazda, Acura, Subaru, Nissan, Lexus, General Motors, etc.
On the other hand, the Duralast ignition system also has a wide range of compatibility with perfect fitment. In almost all of today's latest vehicles, you may need the Duralst ignition system for maximum performance. 
Quality
Delphi uses exclusive and quality materials to make the ignition coil for ensuring maximum longevity. Also, it is improved with significant insulation abilities and an extreme level of the winding process. As a result of extended wire length control, both the coating and insulation of the wires are less likely to break down.
In contrast, the quality of Duralast is not as good as Delphi, which is prone to breakdown if poorly maintained. However, they set quality control standards. Comparing its different countries of Origin, the quality has ups and down. Those made in the USA have great quality. So here Delphi is the winner.
Affordability
When comparing them regarding price, you should accept Delphi. Besides ensuring optimal quality, they are so much more affordable than Duralast. The price range of the Delphi ignition coil ranges between $25 and $50 (based on Amazon).
On the other hand, the price is slightly high compared to Delphi. The price range of Duralast ranged from $30 to $100 (based on Autozone). So here Delphi is the winner.
Durability
The Delphi brand is one of the leading manufacturers that do not compromise on quality and survive durability tests. More than 80 years of experience in making sensing and actuating parts, especially ignition coils by applying special magnetic design.
On the contrary, the Duralast ignition coils are reliable and produce higher voltage when needed. They have simple drop-right-in with no hassle providing the highest engine performance. The coil helps to ignite the A/F mixture in the combustion chamber by producing sufficient voltage. The part is, however, built to last and provides you with a long-lasting performance.
Fitment
They are engineered to meet the OE specifications that allow the perfect fit and functions. These words are applicable to both coils. However, that can be said, they can fit or compete with specific vehicles hassle-free and provide maximum performance.
Sustainability
Delphi's precision-producing process makes it sustainable. The wire length makes real voltage differences here. Resulting in, it creates significant pressure to break down wire coating and insulation. The Duralast, on the other hand, is reliable and sustainable. It is manufactured to perform almost under any operating conditions.
Warranty
Almost all makes and models of Duralast offer a limited lifetime warranty. In contrast, Delphi doesn't offer a limited lifetime warranty. So I hope you understand which one is better here.
Reasons for Choosing Delphi Ignition Coils: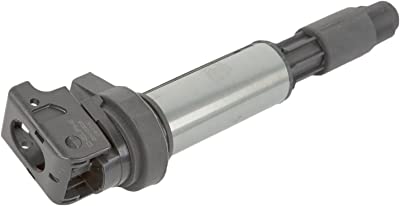 Admit it or not, ignition coils are crucial components to get the engine performance right. But without a better coil, you can't expect peak performance throughout the ride. If you've decided to buy Delphi ignition coils, you have made a wise decision. Why? The quality and other features make it stand out. Know more reasons why this is best.
Built To Last: According to Delphi Auto Parts, they research first why the other ignition parts fail so quickly. After that, building the coils that offer long-lasting. As they are built with premium-grade materials like high-quality wires and coating, it prevents cracks and imperfections.
Better Performance: It ensures better performance and overall conditions. Built to provide quick starts, better fuel efficiency, and peak engine performance. This ignition coil is made to perform on different conditions–be it normal or extreme.
Reduce shorts: This OE-engineered coil is for optimal efficiency and reducing shorts that are created inside the ignition coil. Maintaining the same voltage improves performance.
Significant Insulating Power: Using Epoxy vacuum techniques is a superb decision as it lessens the air bubbles in the epoxy. Epoxy with fewer bubbles extends its insulation quality and lessens the potential punch-through failure chances.
Related: Delphi Ignition Coil Review (With Pros & Cons)
Reasons for Choosing Duralast Ignition Coils: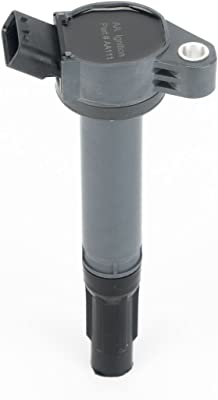 There are a few reasons that tell why the Duralast ignition coils are better at performing right. Here are the reasons:
OE Specifications: The Duralast has an OE design for easy, functional, and perfect installation. Also, designed to provide better performance in almost all operating situations. Resolve the hard or no start issue, engine misfire, poor shifting, etc.
Reliable: It ensures optimum performance throughout your journey. Fortunately, it matches and improves the overall performance. If you need a reliable one, choose it for your modern-day vehicles.
Better warranty: It offers a limited lifetime warranty that is unique compared to the Delphi ignition coils.
Aesthetics: Looks better as it comes with different color variations (black/plastic, metal).
Produce high voltage when needed, especially when needed to ignite the A/F mixture for better combustion.
Conclusion
So you are in the final section of this distinguishing article between Delphi VS Duralast ignition coil. No matter how your car looks or how expensive, ignition coils are always key players to give extra voltage when needed. They both are significant options from different angles.
Hopefully, you understand how they improve, work, their efficiency, and other facilities. If you want sensational and high-performing ignition coils without considering affordability, go for Delphi coils. But if you want a better warranty and reliable coils for your latest car, you can afford Duralast ignition coils.