Autolite and NGK both are pretty good spark plugs for your vehicle, that is why there is a hot debate regarding which one is the best. According to a customer survey, NGK spark plugs(4.7 ratings) are a little bit more famous than Autolite spark plugs(4.6 ratings). 
The spark plug's principal duty is to ignite the air-fuel combination within the combustion chamber under any operating conditions. Spark plugs affect other functions of the vehicle therefore, it is important to know the distinctions of each spark plug. 
Autolite is a good choice for Ford cars and marine engines. Whereas NGK is fit for almost all types of applications, it is heavily famous in Asia markets. The brands are both technologically advanced. If you have a special requirement for torque and horsepower you can select NGK. Autolite plugs offer an easy start and use less voltage. They have a few but major differences, we have listed them out below.
What are Autolite Spark Plugs?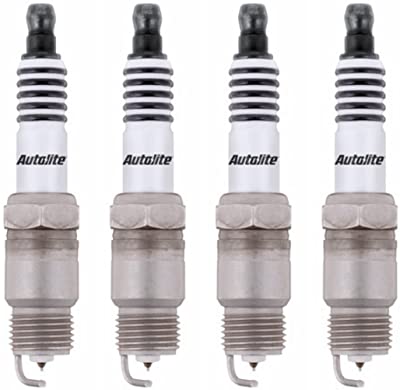 Autolite, also known as Auto-Lite is a popular American brand that sells spark plugs and ignition wire sets. Despite the fact that the industry started in 1911 but spark plugs were not manufactured until 1935. After selling their first spark plug, a few months later the company started to expand their business and including making ignition systems, starting motors, cables, and wire productions. 
Products from Autolite are available in the United States, Canada, Mexico, and Australia. Until 2011, the Autolite brand, along with FRAM and Prestone, was part of Honeywell's automotive Consumer Products Group. It has since been produced and sold by FRAM Group, a subsidiary of Auckland, New Zealand-based investment firm Rank Group. Since April 2000, Autolite has been the official spark plug of NASCAR.
What are NGK Spark Plugs?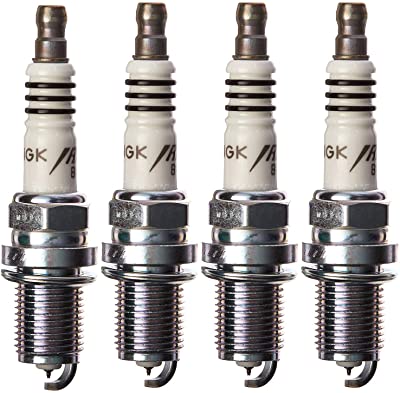 Nihon Gaishi Kabushikigaisha or NGK is a Japanese public company established in 1936. They manufacture spark plugs, glow plugs, ceramics applications, and other internal combustions for engines. In Japanese, their name means "insulator". They quickly became famous for the quality of their products in the aftermarket. 
To keep up with the times, NGK has been upgrading its technologies on a regular basis. Despite the fact that the majority of NGK's products are being made and supplied in Japan, the company has grown to become the largest automotive parts supplier in India and in the United States of America. 
Autolite Vs NGK Spark Plugs: Key Differences
| | | |
| --- | --- | --- |
| Comparison | Autolite | NGK |
| Origin | USA | Japan |
| Functions | Creates spark, reduces misfire and improves overall performance.  | Creates spark also optimizes engine's performance by providing a consistent spark |
| Variety | Varies in technology and tip materials  | Varies in tip materials and technologies  |
| Manufactures | Spark plugs, started engines, cables, wires, and ignition system | Spark plugs, glow plugs, sensor and different ignition coils |
| Mileage coverage  | Up to 100,000 miles | Up to 120,000 miles |
| Compatibility | Vehicle specific | Vehicle specific  |
| Heat Range | Do not have standardized  heat range identifiers, but they are hotter  | 12-2 (hotter) |
| Properly gapped | Yes | Yes |
Autolite Vs NGK: Major Difference
Made with trivalent metal coating NGK spark plugs have superior resistance to corrosion. Autolite's advanced tip ensures no gap erosion for quicker start.
Both Autolite and NGK are pretty much durable, however, as NGK plug's exterior does not let dirt clung to the surface, they last longer than Autolite spark plugs. 
The ground electrode of a standard NGK spark plug is made of a special nickel alloy which helps the plug to discharge the electricity to the earth. Autolite plugs use less voltage and secure the vehicle from electricity.
Spark plugs keep the engine in a proper working mood. So, they affect the quantity of fuel. Plugs from Autolite will not deteriorate your fuel economy. Known for its low combustion quality, NGK plugs burn fuel effectively and use a little to emit therefore, you can improve your fuel budget by using NGK. 
Autolite plugs can provide more focused spark. According to a survey, these plugs provide a 21 percent bigger flame kernel. Which is important for better ignitability. NGK spark plugs can offer continuous spark even under extreme driving conditions. 
Both are hotter types of spark plugs, however, NGK can manage thermal transfer and transformation better than Autolite. 
NGK spark plugs are more famous in Asian markets and Autolite plugs are in Ford automobiles. However, globalization has made everything easy so plugs are used combinedly. Many ford cars now prefer Autolite plugs to NGK. 
The hottest part of a spark plug is its 'tip', they can easily wear out and create improper gaps. Keeping this in mind the manufacturer of the Autolite's configuration made it possible to maintain a perfect gap. They use combined materials for perfect gapping.  Also, NGK plugs are built with tips that do not fade quickly. 
Autolite spark plugs are known for reducing misfire, however, NGK plugs can sometimes cause misfire. 
What is Autolite best for?
Spark plugs from Autolite are best for-
Improving overall engine performance
Ignitability
Reducing misfire
No gap erosion 
Easy and quick starting
Autolite spark plugs are compatible with Ford vehicles as well as marine and other small applications that require spark plugs. 
What is NGK best For?
NGK spark plugs are flawless in providing-
Longevity 
Anti-corrosion 
Torque and horsepower
Excellent acceleration
Anti seizing 
Prevent carbon fouling
NGK plugs are mostly used in the Asian market but they are compatible with almost all types of engines. They can be used in other applications as well. 
Autolite vs NGK: Pros and Cons
Autolite
Pros
Cons
The continuous flow of electron
Optimize engine's performance
Cold engine start 
Less durable than NGK
NGK
Pros
Cons
Reliable
Excellent in performance
Improve plug life
Consistent spark 
Often misfire
Which one is the best?
This is the heart of the debate of "Autolite vs. NGK spark plugs". As we can see there are a few differences between these two spark plugs. They almost provide similar types of services and both have limitations.
Which one is the best heavily depends upon your engine's specifications and expectations? If you have a Ford or old engine, the Autolite would be the best selection. If you drive under extreme conditions and want to save more fuel then NGK is the best option. 
Final words
We can say that both Autolite and NGK are quality-filled spark plugs. They are notable for their distinct features. Both of these plugs are worthy of your trust.